---
Main events at the Château since the arrival of the new owners
May 2015
DOCUMENTARY ON DAVID BOWIE IN HÉROUVILLE
Morgane Group Production directed a TV documentary on David Bowie, centered on his musical past experiences in the castle: « David Bowie, l'homme aux cent visages ou le fantôme d'Hérouville ». The film, written by the journalist Christophe Conte from the French magazine "Les Inrockuptibles", was broadcast on France 4 television channel, in January 2016.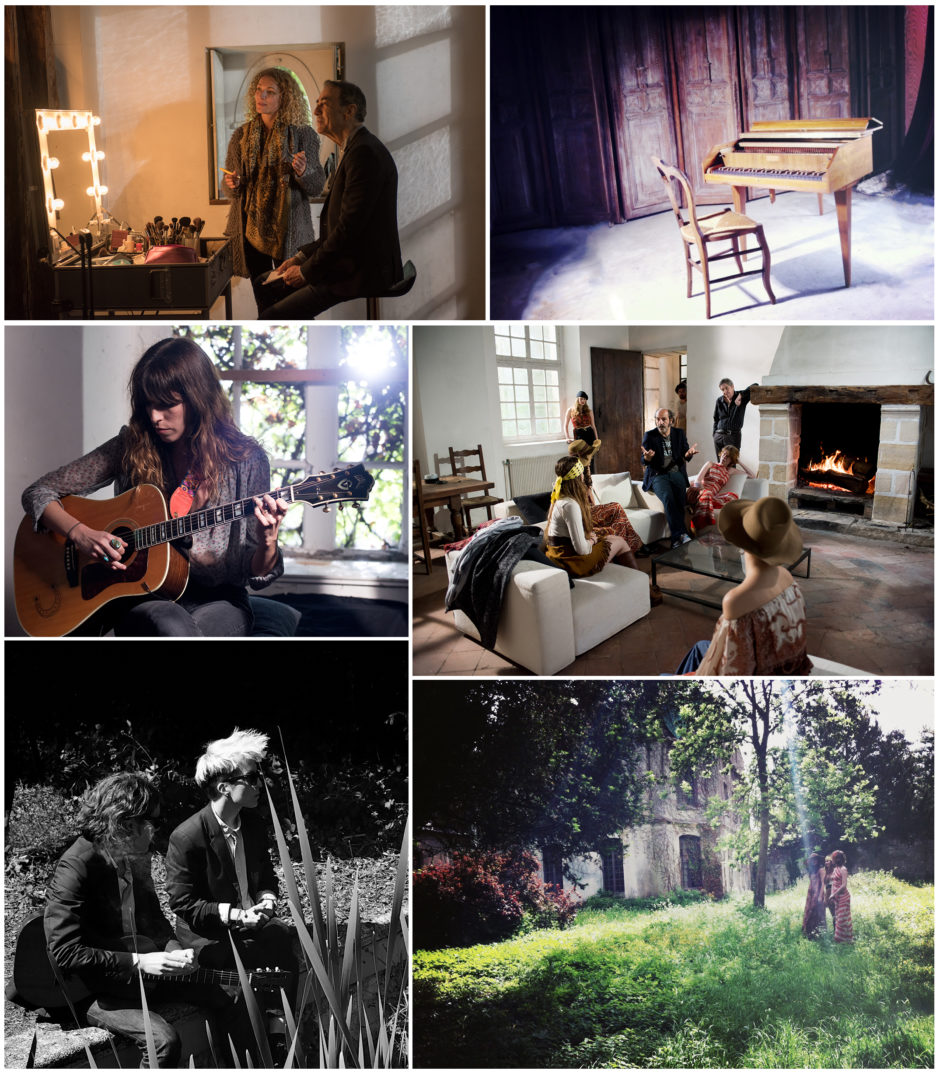 June 2015
OPEN DAY AT THE CHÂTEAU FOR THE RESIDENTS OF THE HÉROUVILLE VILLAGE
After 35 years of a secluded existence, the castle re-opens its doors, and welcomes the inhabitants of the Hérouville village. In a spontaneous spirit of solidarity, 40 of them will take this opportunity to thoroughly revamp the park.
September 2015
THE CO-FOUNDER OF THE FRENCH BAND « AIR » AT HÉROUVILLE
The co-founder of the French band "Air", Nicolas Godin, interviewed at the Château for the broadcast national channel, France Culture.
November 2015
INTERVIEW OF THE NEW OWNERS OF THE CHÂTEAU BY THE BBC
BBC's Hugh Schofield, conduct an interview with the new owners on the rebirth of the Château d'Hérouville : "The return of the Honky Château".
January 2016
ARTICLE IN THE TIMES MAGAZINE
Article in 'The Times' by Adam Sage: 'Honky Château is back'
January 2016
DAVID BOWIE
Reportage by France 3 television channel at the Château d'Hérouville, just after the death of David Bowie. The artist recorded two albums at the Château – "Pinups" and "Low" – and produced the album "The Idiot" for Iggy Pop.
Since Mid 2016
ARTE SESSIONS AT THE CHÂTEAU
In co-production with Arte TV, Morgane Prod and Le Château d'Hérouville, shootings of live musical performances of international artists begin at the Château.
Renowned artists such as, Sting, Gregory Porter, Melody Gardot, Metronomy…, settle down for one day in this mythical place.
After more than 35 years of silence, music echoes again inside the walls and in the park…
Music and recording equipment is provided by the chateau, musical recording and mixing is carried out by the castle's team.
September 2016
GREGORY PORTER & METRONOMY Arte Session
October 2017
ASAF AVIDAN Arte Session
September 2018
STING & SHAGGY Arte Session
May 2019
MELODY GARDOT Arte Session
…To be continued…