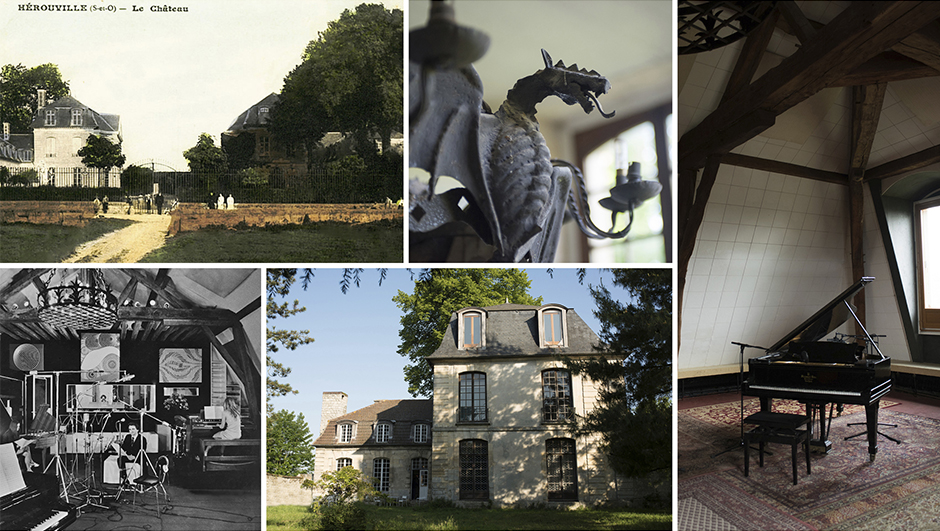 Welcome to the Château d'Hérouville.
After a long and dedicated refurbishment phase, we are pleased to inform you that the Château is now open.
The « A » tracking room – the mythic – « Georges Sand studio » and the new « B » control room (analog API desk) are now fully operational.
This available combination is being further completed with a new « A » control room (vintage analog Neve desk) and a second large new « B » tracking room, all rooms being linked / wired together.
« A » and « B » control rooms are designed by world class acoustic designer, Wes Lachot.
Ultimately, three studios, « A », « B », « C » will be available, giving many different combinations, everything being commutable.
Looking forward to hearing from you…
The owners
IMPORTANT NOTE: Be advised that this is the ONLY official Château d'Hérouville website. Unfortunately, illegal websites on the castle exist, in particular in the USA, but they have nothing to do with the Château's d'Hérouville new owners. Any money raised and any services purchased on such websites cannot be used for the purpose of either refurbishing the castle or the pre-booking of Studios spaces.